---
Discover the Magic of Turkish Cuisine
in Vienna
Turkish Cuisine in Austria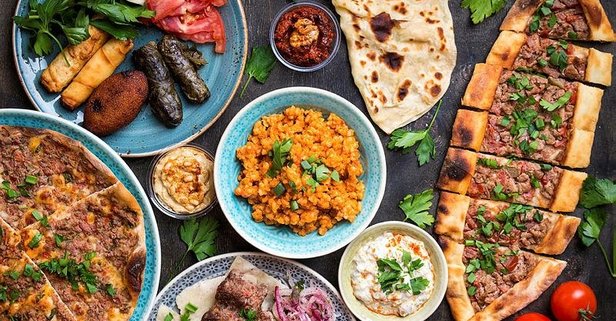 Damak Restaurant was established in 2013, as a representative of Turkish Cuisine in Austria. Not only representing the kebab culture of the East, Damak Restaurant also brings a unique new flavour of thin dough with flavourful spicy minced lamb topping to Austria known traditionally as "Etli Ekmek". Our aim is to provide our customers with the highest quality of Turkish food to be enjoyed in a relaxing environment and with the service of our friendly staff. We feel privileged to offer our rich menu to our customers with Turkish roots as well as for the lovers of Turkish cuisine. The food is prepared by our Turkish Chef in order to present you the authentic Anatolian flavours. We hope that our food will take you on a journey of Turkish culture.
We are happy to host business meals, birthday meals and other special celebrations. Every day we offer our guests breakfast and a wide selection of appetisers, soups, kebabs and desserts. All dishes in the menu are prepared with high-quality locak products an the wood stove is operated according to Islamic methods of hygienic standards.
The traditional dish of "Etli Ekmek", thin dough with flavourful minced lamb topping, originates from the Turkish province of Konya. When cooked properly the dough should be thin and long and crispy.
Therefore, the dough is taken out of the oven at exactly the right time before it dries.It is even known that some of the restaurants in Konya are the dish tailored to the size of the customers. In addition to lamb, tomatoes, peppers, onions and parsley are the other important ingredients.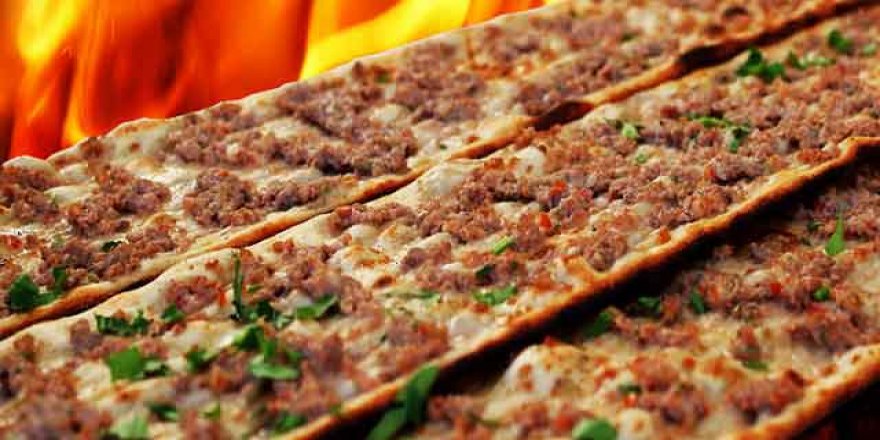 ""Etli Ekmek" is much more than a meal, it is the culture of Konya. The centuries-old tradition is passed on to the next generations. Due to it being a delicacy, the dish is distributed outside of Konya and to the world.
Although the local cuisine of Konya rich with multiple key dishes, with its unique flavour "Etli Ekmek", has become the city's most recognisable product. The popularity of the dish comes from its unique preparation method using wood-burning stove.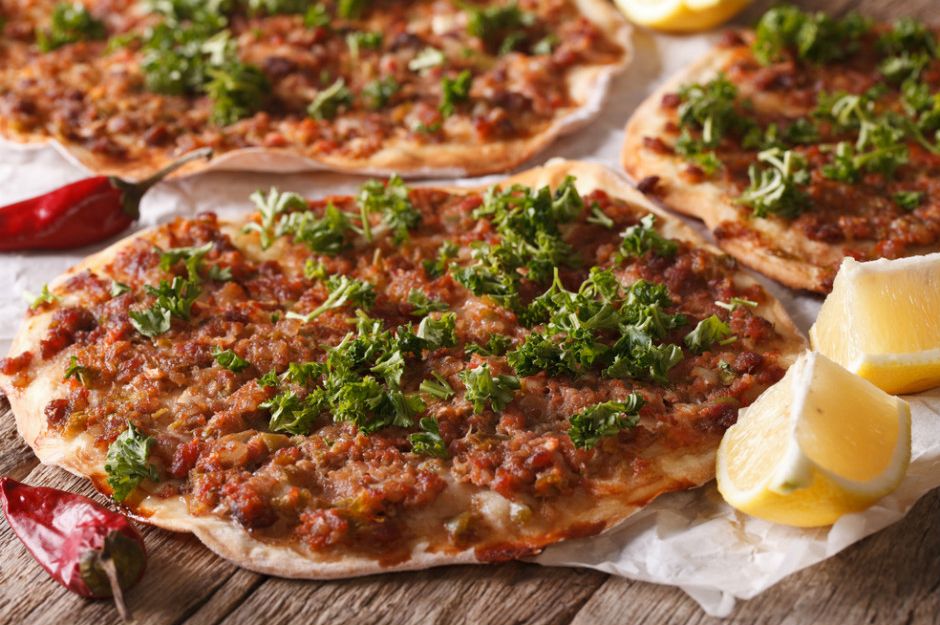 Due to the spice combination used, "Etli Ekmek" is often compared to Lahmacun, another traditional dish from Turkish Cuisine. Lahmacun is a dish made from onion mortar. This makes it rather difficult to taste the meat content of the dish. "Etli Ekmek" consists of plenty minced lamb, as a result the flavour of meat is much more prominent. There is indeed a difference in flavour. While the preparation of "Etli Ekmek" requires real mastery, Lahmacun can be made in almost every neighbourhood and even in the stoves of the houses.